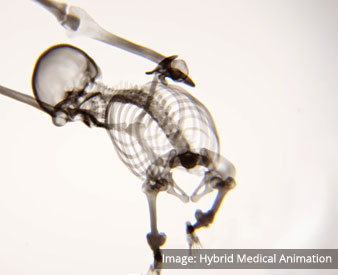 The shoulder girdle is an elegant, complex and fragile design. It takes the brunt of a lot of our daily activities. Learning how to use your hands and arms with the support of your pelvis, spine and ribs is the only thing that can save you from the myriad of shoulder ailments experienced by so many in our modern environment.
2 workshops for the price of 1!
This download is unusual as it includes two Feldenkrais for LIfe workshops with the same topic. Those who know the Feldenkrais Method® know that no two lessons are ever taught exactly the same. Here you have the rare opportunity to hear how the same teacher, teaches the same lesson using different language nuances in each venue. With the lessons from these two workshops some are repeated (but not really) and others are different. This is a bargain shopper's dream!
Download includes:
Workshop description and track listing (PDF)
Santa Fe, NM Workshop
Track 1 – Discussion #1 – Introduction [45 minutes]
Track 2 – Exploration #1 [8 min]
Track 3 – ATM Lesson #1 – Reach to roll from back to side [46 minutes]
Track 4 – Discussion #2 – About ATM lesson [13 minutes]
Track 5 – ATM Lesson #1 cont. – Reach to roll from back to side cont. [29 min]
Track 6 – Discussion #3 – About ATM lesson & FI Demo #1 – Hands on demo with participants [26 min]
Track 7- ATM Lesson #2 – Shoulder dropping on back & Exploration #3 – Observe walking [51 min]
Track 8 – Discussion #4 – About ATM lesson [5 minutes]
Track 9 – ATM Lesson #3 – Sitting, turning hand on seat [33 minutes]
Track 10 – Discussion #5 – About ATM lesson & closure for day [19 minutes]
Track 11 – Discussion #6 – Checkin & ATM Lesson #4 – Reaching arms, in sitting [79 minutes]
Track 12 – Discussion #7 – About ATM lesson & FI Demo #2 – Hands on demo [29 minutes]
Track 13 – ATM Lesson #4 – Reaching arms with one leg standing, on back [58 minutes]
Track 14 – Exploration #4 – Push hands [9 minutes]
Track 15 – ATM Lesson #5 – Candelabra arms [67 minutes]
Track 16 – FI Demo #3 – Functional Integration hands on demos [34 minutes]
Track 17- ATM Lesson #6 – Rolling from back to sitting, workshop review [22 minutes]
Boulder, CO Workshop
Track 1 – Discussion #1 – Introduction [20 minutes]
Track 2 – ATM Lesson #1 – Reach to roll from back to side [89 minutes]
Track 3 – ATM Lesson #1 cont. – Reaching arm to roll, from back to side [37 minutes]
Track 4 – ATM Lesson #2 – Shoulder dropping, on back [80 minutes]
Track 5 – Discussion #2 about ATM lesson and questions [16 minutes]
Track 6 – ATM Lesson #3 – Turning arm with hand on floor, sitting [33 minutes]
Track 7- ATM Lesson #4 – Planted hand [57 minutes]
Track 8 – Discussion #3 – Priximal/distal & image of achievement & Push hands exercise [12 min]
Track 9 – FI Demos – hands on demostration with participants [9 minutes]
Track 10 – ATM Lesson #5 – Rolling arms and fists [57 minutes]
Track 11 – Discussion #4 – About ATM lesson [14 minutes]
Track 12 – ATM Lesson #6 – Reaching diagonal arms, lifting hip, on back [68 min]
Track 13- FI Demo – hands on demo with student & closure with short exploration [45 minutes]